Greetings, Kittens!

It's been a while and I couldn't think of a better way to brush the dust off this blog than by letting you know of a new guest post at Beyond the Veil.

Caridad Pineiro's THE VAMPIRE'S CONSORT is coming out on April and I thought it a wonderful idea to bring you a sneak peak.

The full post is at Beyond the Veil and I encourage you to check it out. In amends for my absence, here's the excerpt.

Enjoy!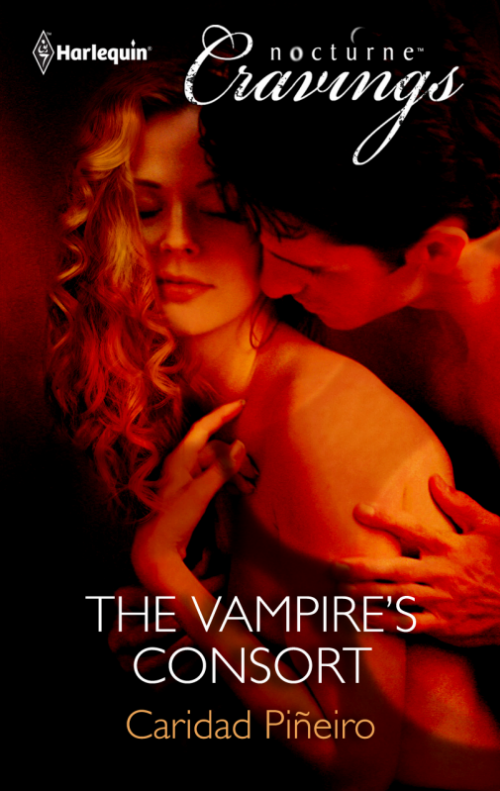 Teaser:
Vampire Adrian offered Eliza a choice: die of a fatal illness, or become his consort and attend to his every need. Eliza chose life, but she did not expect to fall in love–and lust–with him.
Nothing compares to the erotic excitement of watching Adrian pleasure one of his many willing companions, but she's tired of waiting for Adrian to see her as more than his consort. She thinks she's ready to move on with her human lover, John–until Adrian surprises all three of them with a sensual encounter that changes everything.
Excerpt:
The first time Eliza had realized the moan was one of pleasure and not pain, she should have walked away from the peephole.
But she hadn't.
The peephole had been placed in the wall after a so-called Slayer had tried to stake her master. Adrian had subdued the overly eager and decidedly naïve young woman. In time, the Slayer had come to realize that Adrian was not only one of the white hats, but an excellent lay.
Despite the truce struck with the Slayer, Adrian had decided that the peephole was necessary for safety's sake along with the loaded tranquilizer gun in Eliza's nightstand.
Luckily she'd not had a reason to use the gun, but the peephole had been another thing. Peering in it had almost become an obsession.
She used it way too often, drawn by the sight of Adrian and his lovers. Unable to yank herself away from her gorgeous master as he pleasured yet another willing woman before taking his sip of their blood as compensation for the wicked satisfaction they found in his arms.
Eliza imagined herself in those arms more than she should.
It was wrong, she knew. She was here to serve Adrian and keep his home, not to love him. But after nearly two hundred years of being his consort, it was hard to deny that was exactly what had happened.
Eliza had fallen in love with Adrian.
She loved him and lusted for him, she thought as she peered through the peephole once again and watched him move over the body of his latest companion.
The young woman was a lithe strawberry blonde with surgically amplified breasts that barely moved as she lay on the bed with Adrian's big body snuggled between her long thin legs. Tanned skin which would one day be leathery contrasted sharply with Adrian's pale alabaster perfection.
As Adrian lowered his head to suckle her breasts, Eliza's nipples tightened in response and her sex grew heavy and damp with need.
Bracing one hand on the wall, she tugged at the belt for her robe. The silk fabric fell open and even that subtle movement of smoothness against her body dragged a breathy sigh from her as she imagined it was Adrian's skin along hers.
Current Mood:

sleepy